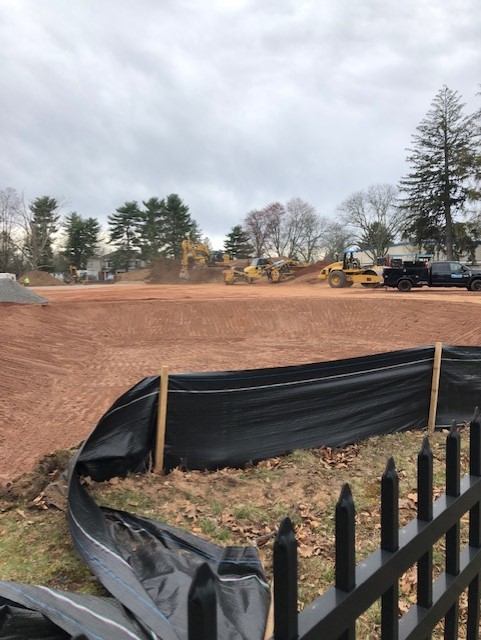 By: Matt Hess, CEO of First Children Services
March 30, 2023
As many of you are aware, particularly our staff at our First Children School, the development of a new facility has been a long time in the making. Over the last 8 years, we have looked at countless buildings and plots of land to determine the best long-term site for our special education school program. The school is how First Children got its start and putting down roots in a building that enhances the quality of the program has been a major priority.
I am proud and very excited to share that we have officially broken ground and started digging on the new school building located in Plainfield, NJ! The site is ideally situated within close proximity of our current school and in a quiet, safe suburban neighborhood of Plainfield. We are projected to officially begin operations at the new school in the summer of 2024!
We have partnered with J.G. Petrucci on this project to build the ground-up 45,000-square-foot facility. They are major real estate developers and builders throughout the region and have been amazing partners. There will be more updates to follow including the planning of a groundbreaking ceremony sometime in the coming months.